After a week of sun and thunderstorms, we have a cloudy day. I sincerely wish that I was not imprisoned in my room with homework, when I would much rather be out walking in the lovely half-light. I find that I enjoy the overcast days here very much; they're chilly but never severely cold. Which is actually perfect for the type of clothes that I enjoy wearing. If only we could eliminate the sunny days and just have it be overcast every day.
Another reason I love this wintry weather is that I get to listen to lots of calming, often piano music. I've always felt that each season should have it's own mood for music. For instance, in the summer I tend to listen to mostly guitar-based acoustics and lots of energetic, poppy songs. In the winter, I always gravitate to the piano. particularly lovely haunting ballads like those of Rosie Thomas or Natalie Merchant.
So the driving force behind my ensemble today is a lovely contrast of dark against light: the pop-culture idea of only wearing dark clothing in winter paired with a piece so defiantly light and airy. In fact, it seems to me that I tend to wear lighter, warmer colors in the winter to brighten things up, and darker, duller tones in the summer because I find the sunlight overwhelming. I'm always wishing for winter.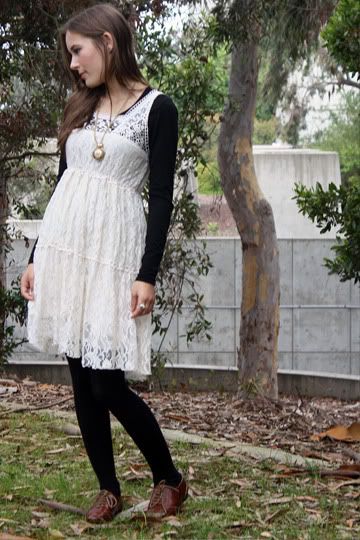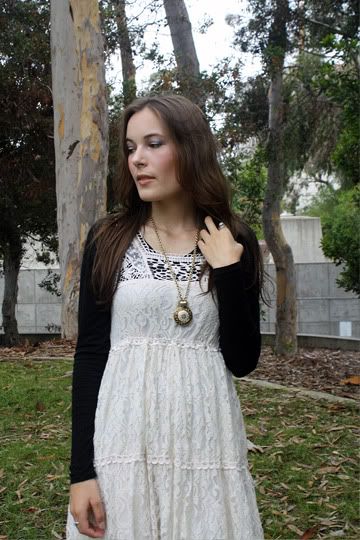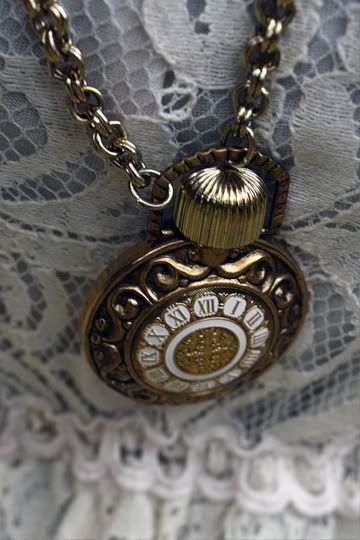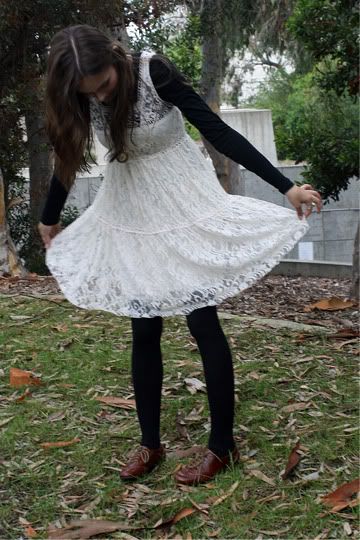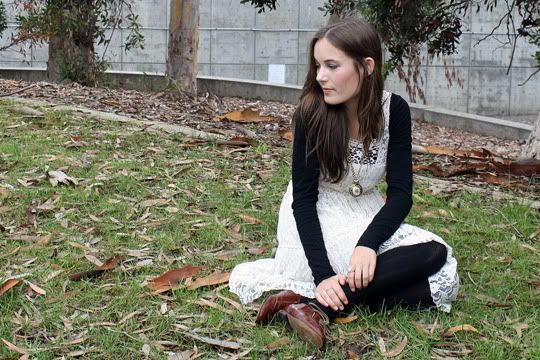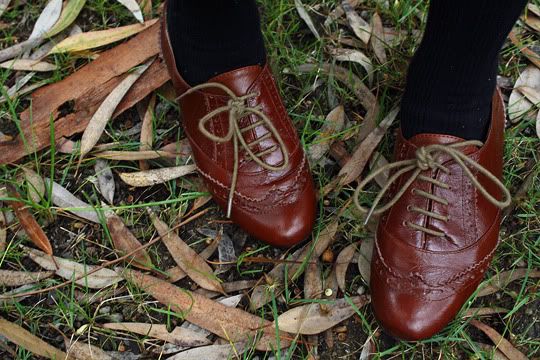 outfit details: shirt- american rag, dress- american rag, tights- the sock shoppe, shoes- steve madden