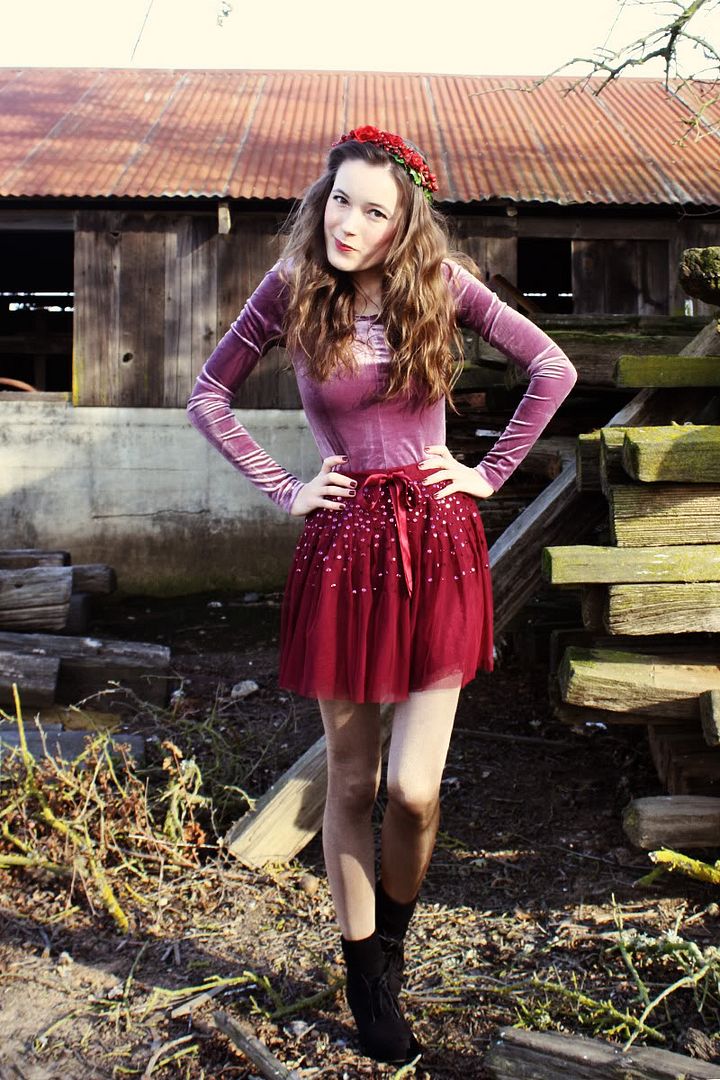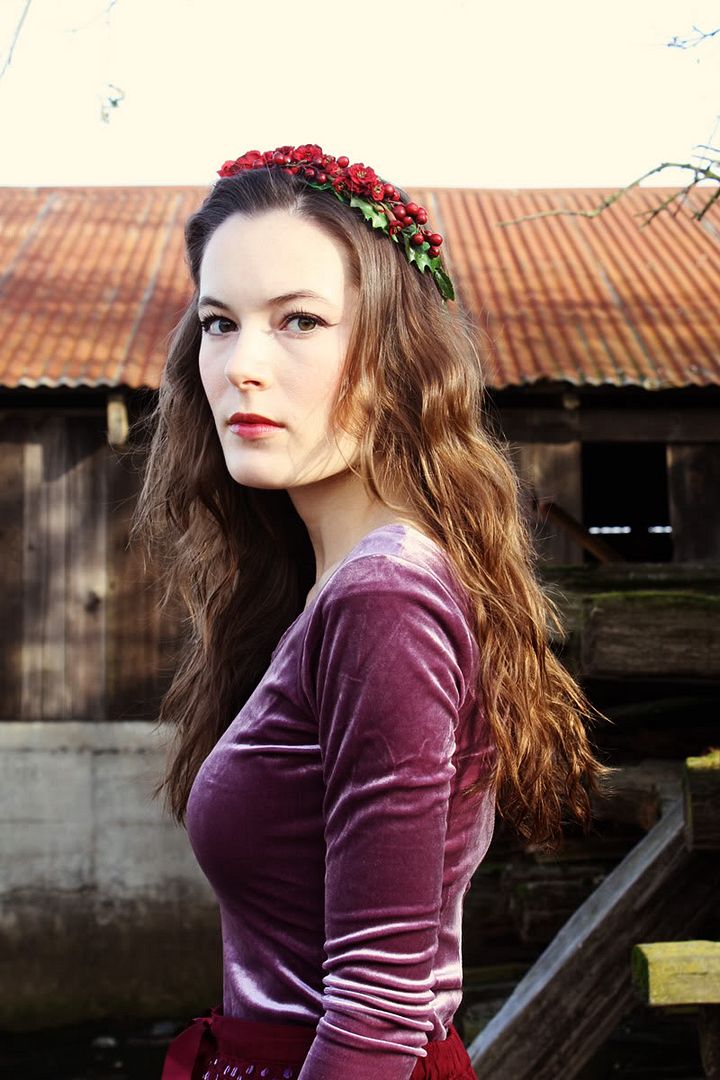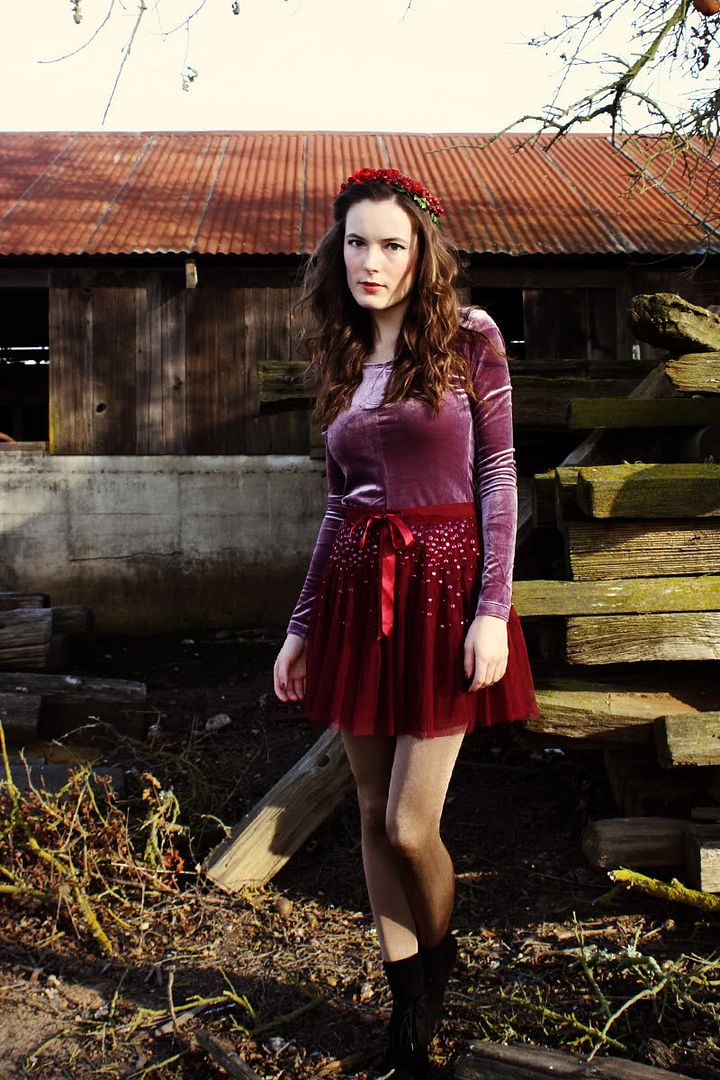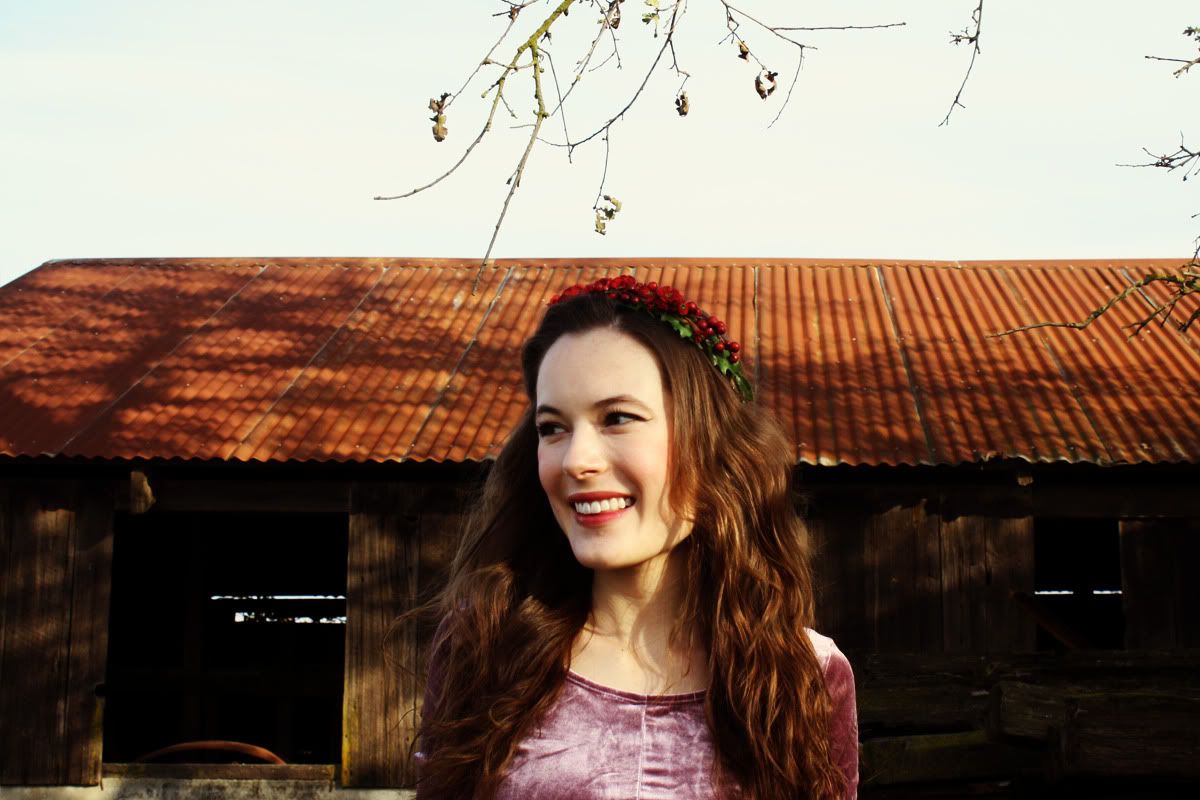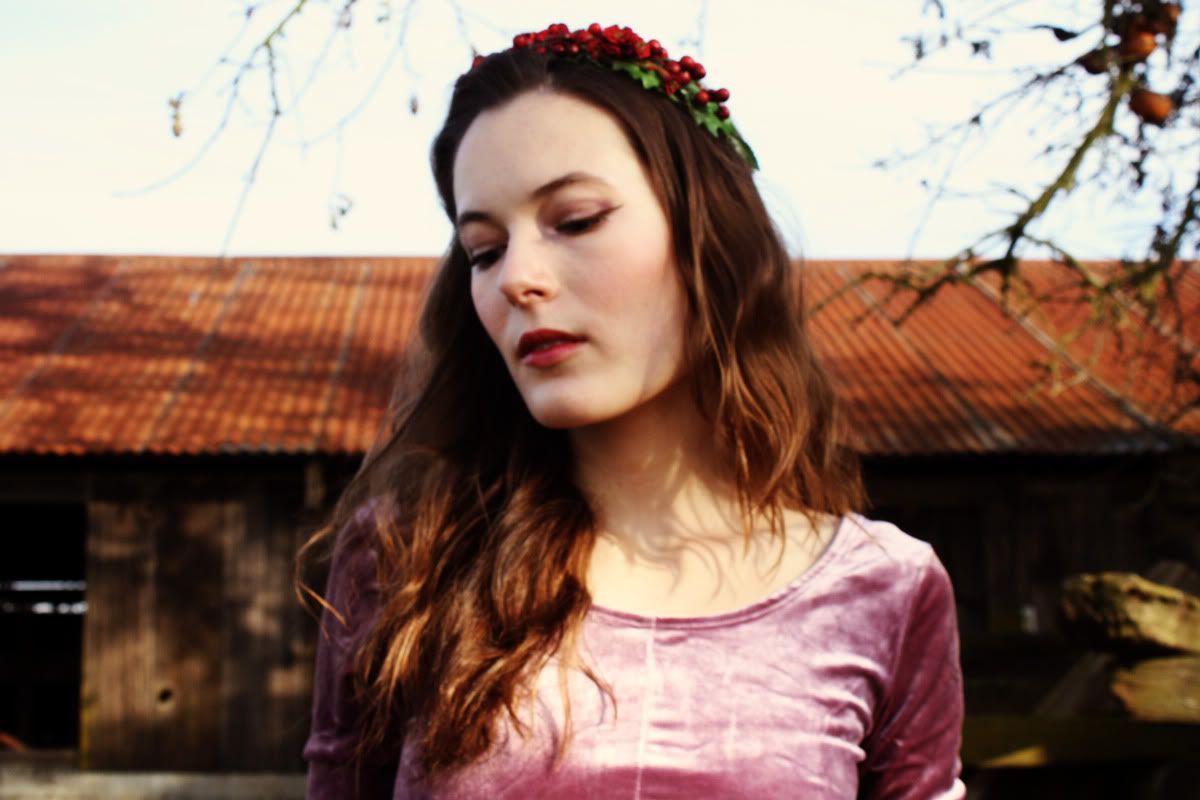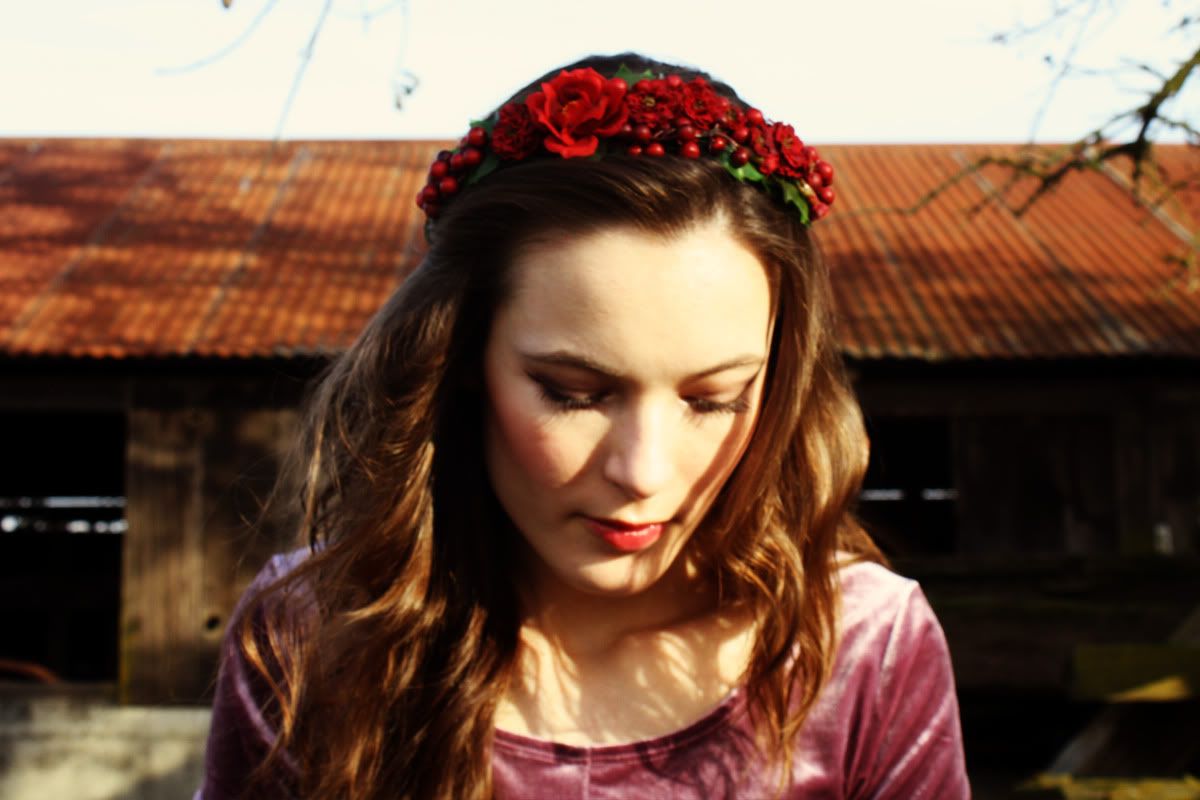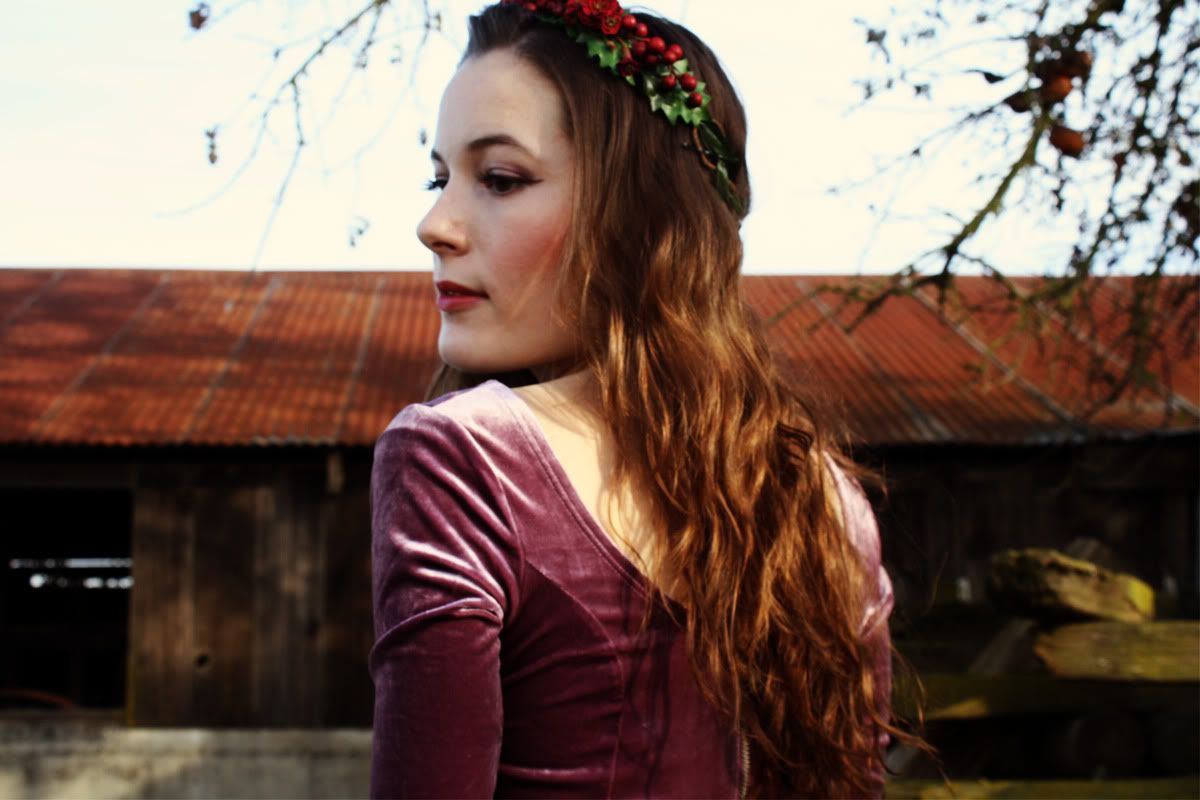 Outfit details:
Velvet dress (worn under skirt)- H&M
Burgundy skirt- AE
Tights- UO
Shoes- Target
Hair wreath- made it myself!
So I guess this has almost turned into more of a photography post than an outfit one? I just really loved the colors and textures of the pictures I took today though, so I'm taking the opportunity to spam my own blog. The colors of my outfit are just so pleasing to me: the soft, dusky purple paired with the deep burgundy, and the vibrant red of my hair wreath.
I've posted about my hair wreaths before... But this is a new one that I made specially for Christmas. It has holly leaves, red berries, and delicate red roses. So cheery!