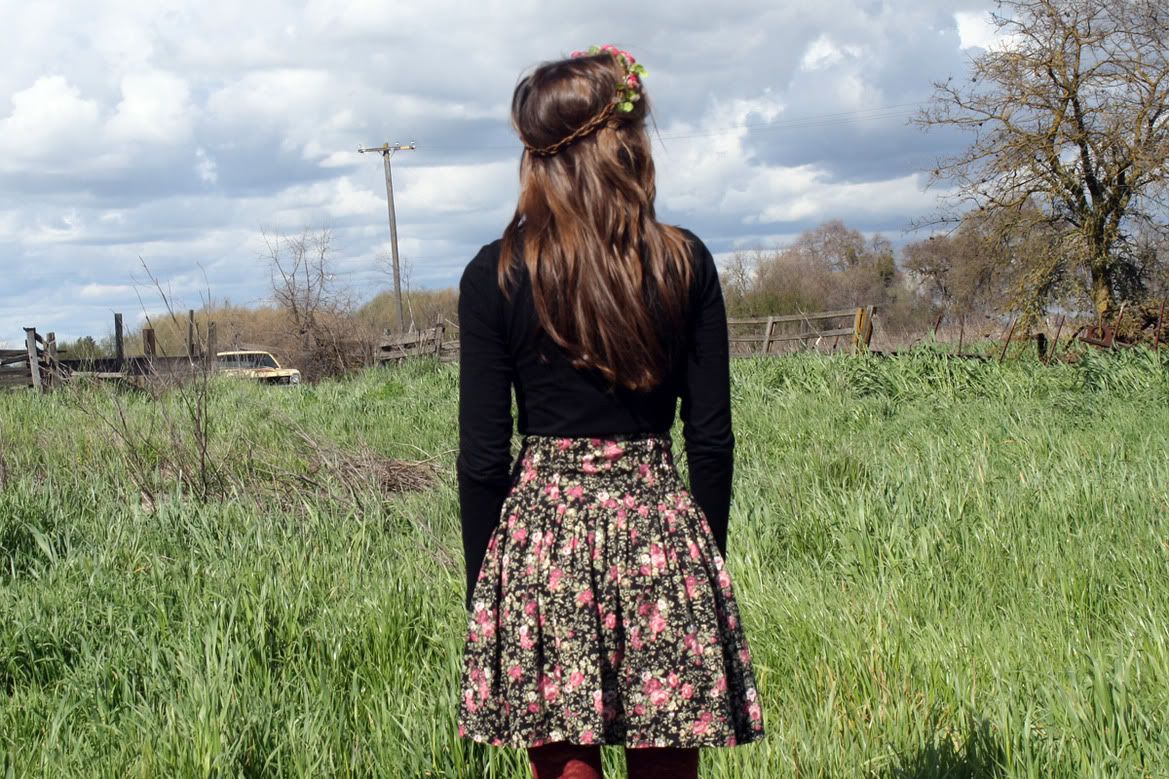 When I was planning what to pack my suitcase for Spring Break, I checked weather.com and my heart broke a little. It was supposed to rain
every single day
of my break. I had planning to have grand adventures, perhaps take some walks, and definitely try to squeeze in a photoshoot or two. And it didn't look like that was going to happen. But yesterday when I went outside, not only was it not raining, but it was sunny! (Mostly... There were definitely times when a huge cloud would block the sun and everything would go all dark- you can see this effect in some of the pictures below.) I really love how these turned out, although I had to brave the meadow (which was full of spiders) to get some of the pictures. But it was worth it I think.
Also, notice my hair wreath! I have been in love with
Gardens Of Whimsy
on Etsy, and finally ordered my own wreath a few weeks ago. I had to leave it at school because it was too delicate to travel, but it has inspired me to make my own wreaths. I have already made three (they're very fun to make) and have considered making an Etsy shop of my own in the future. But we'll see...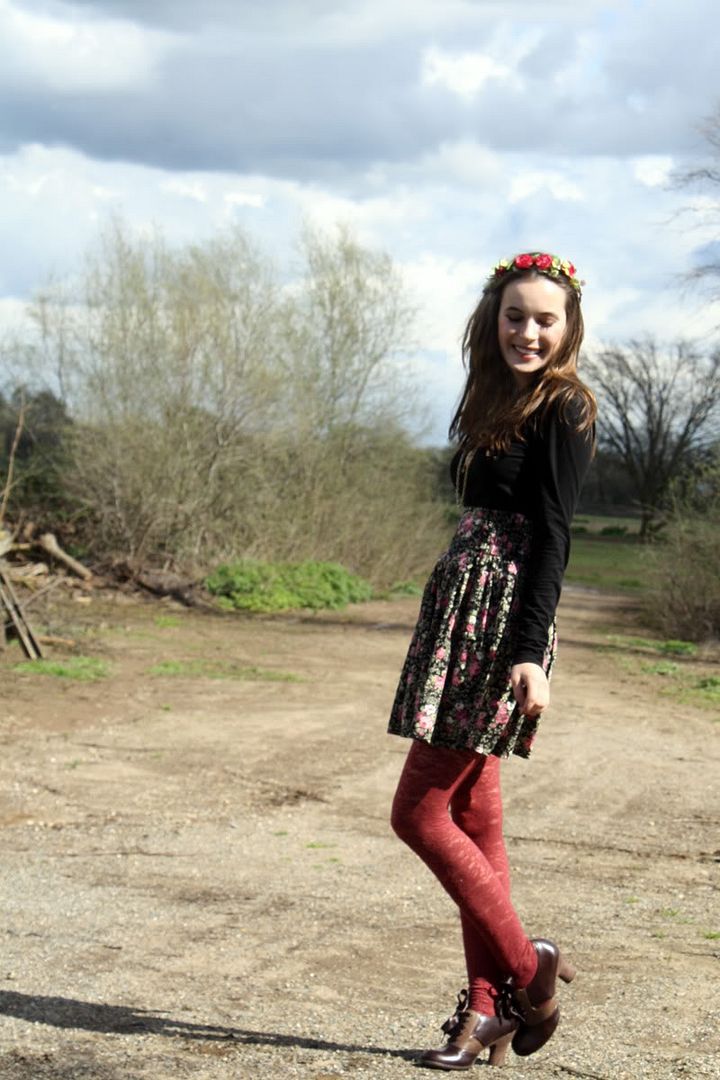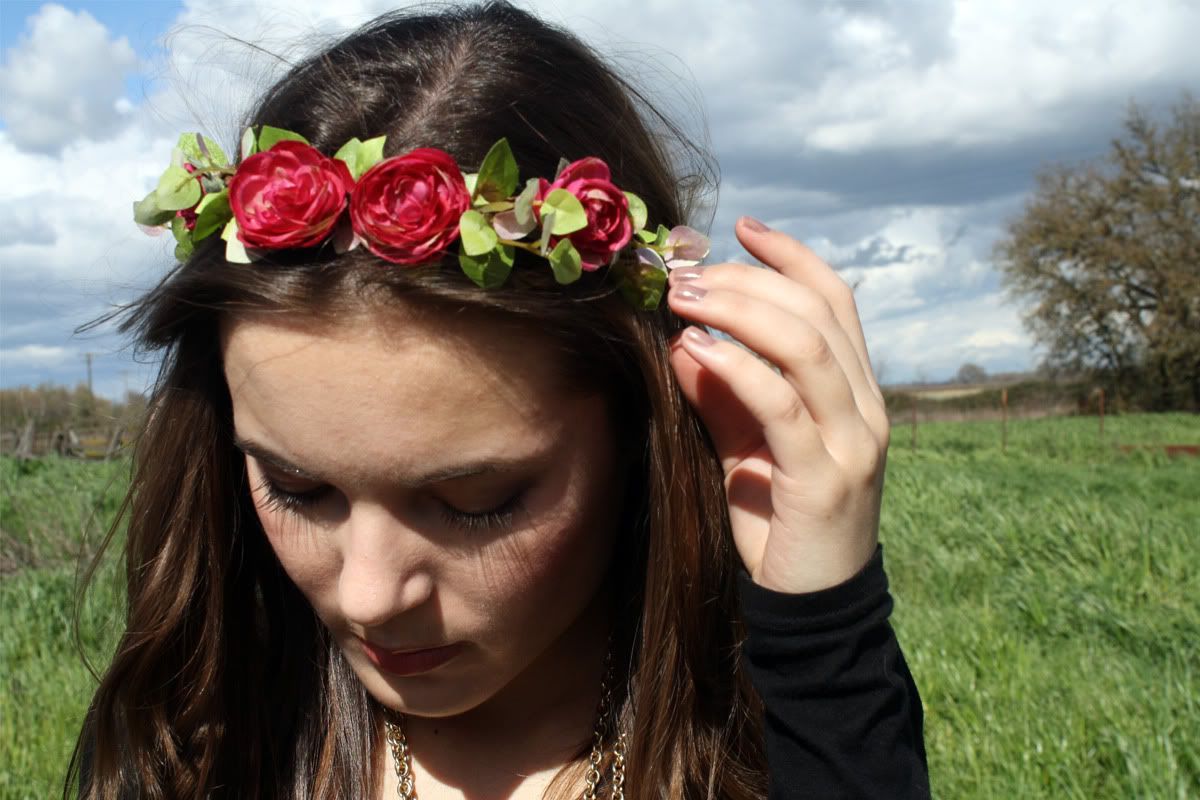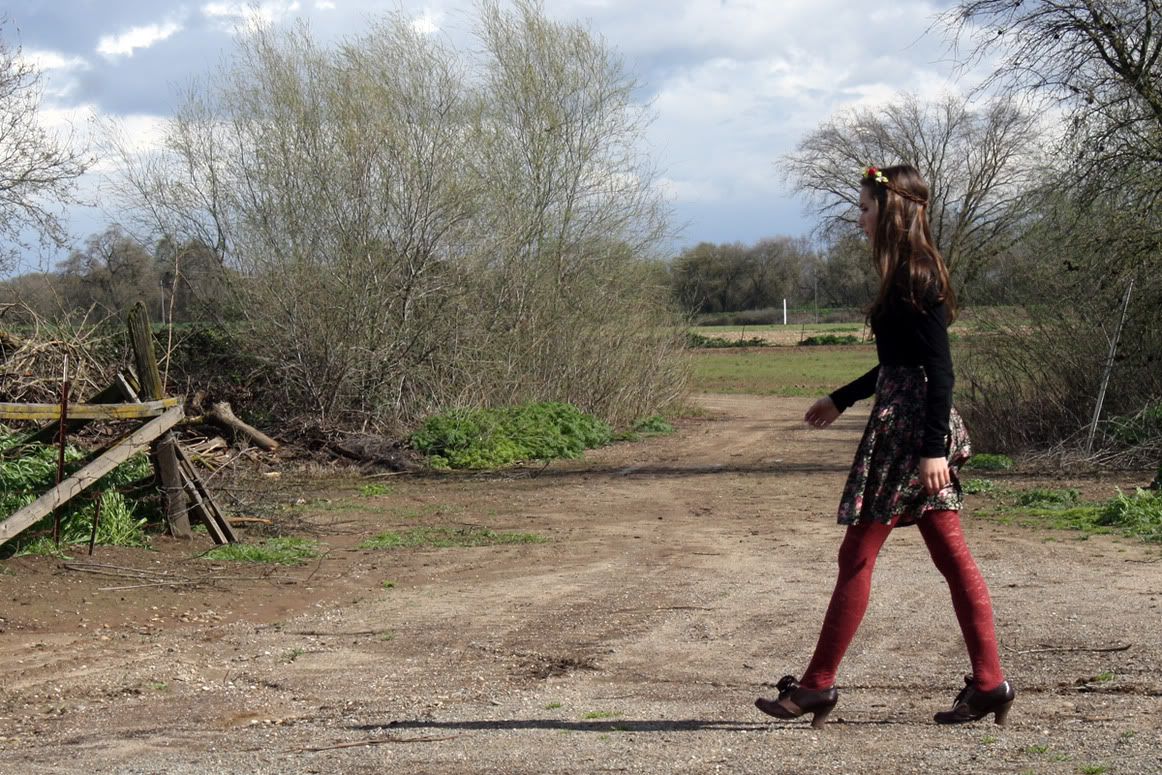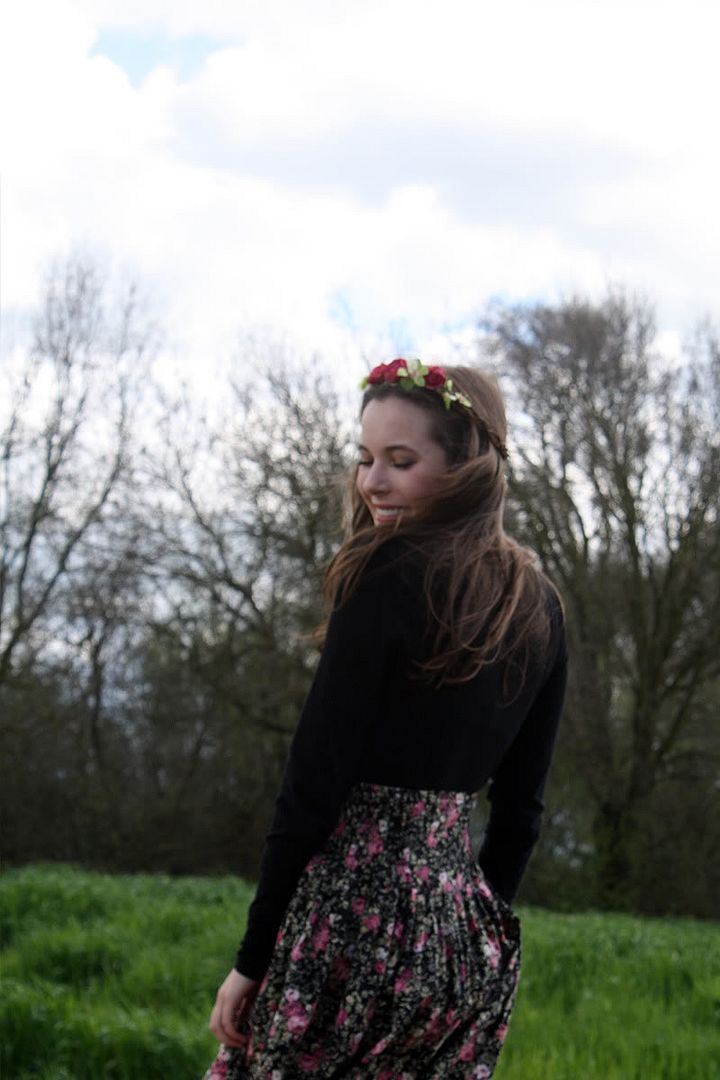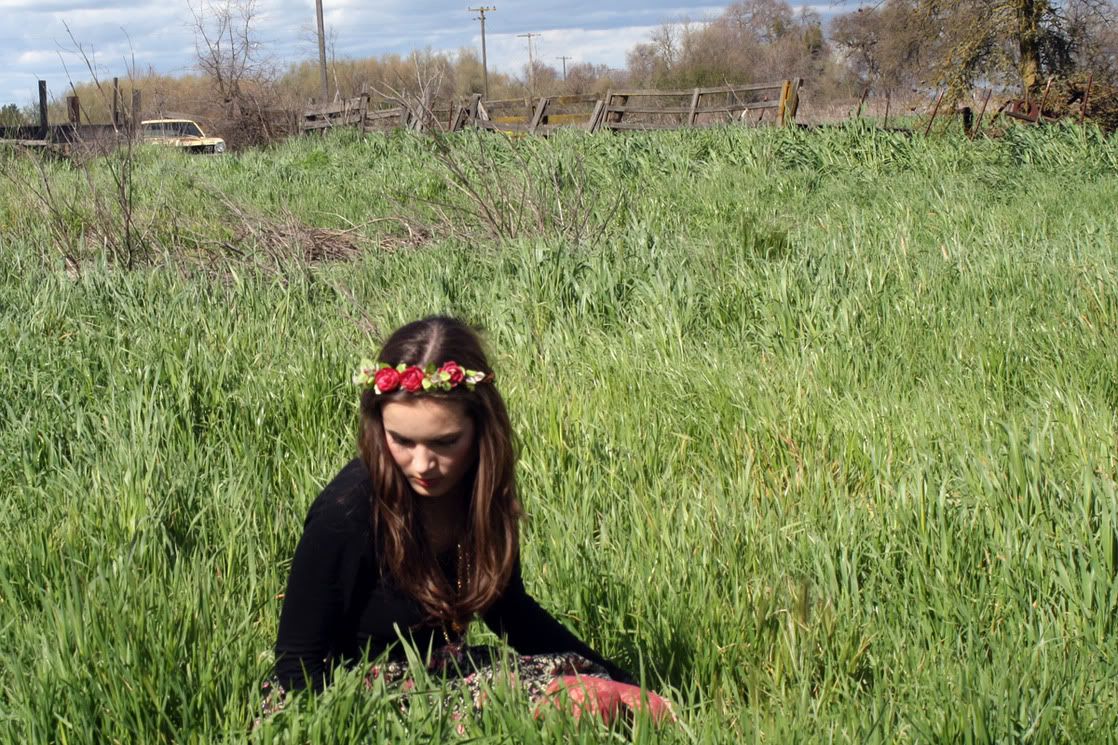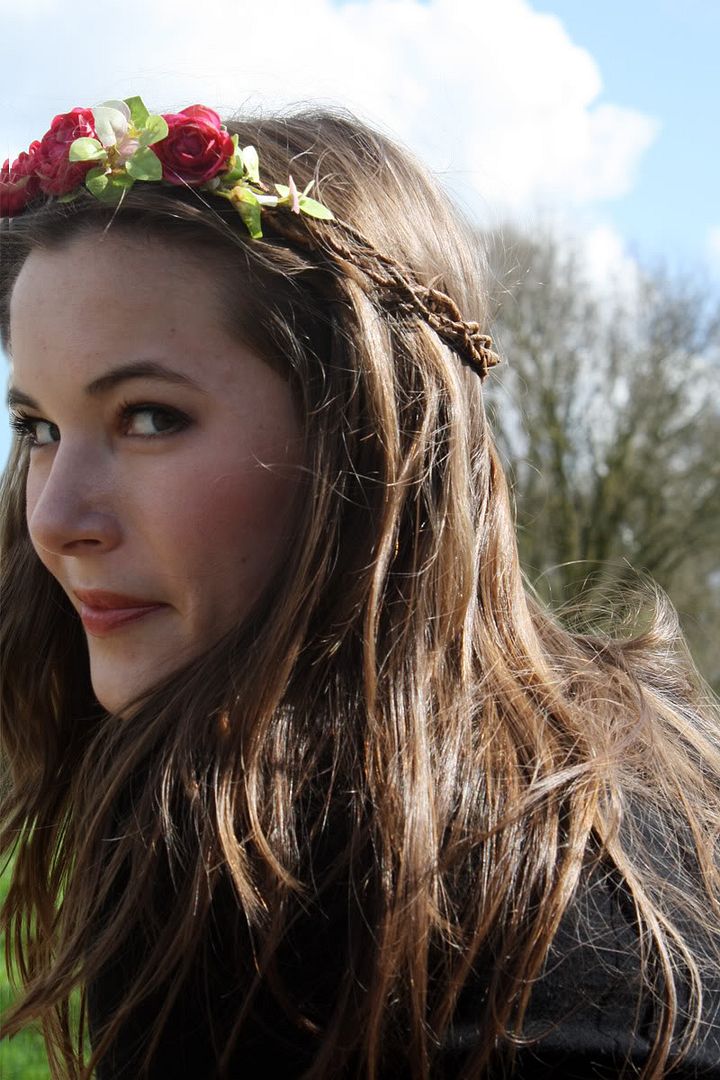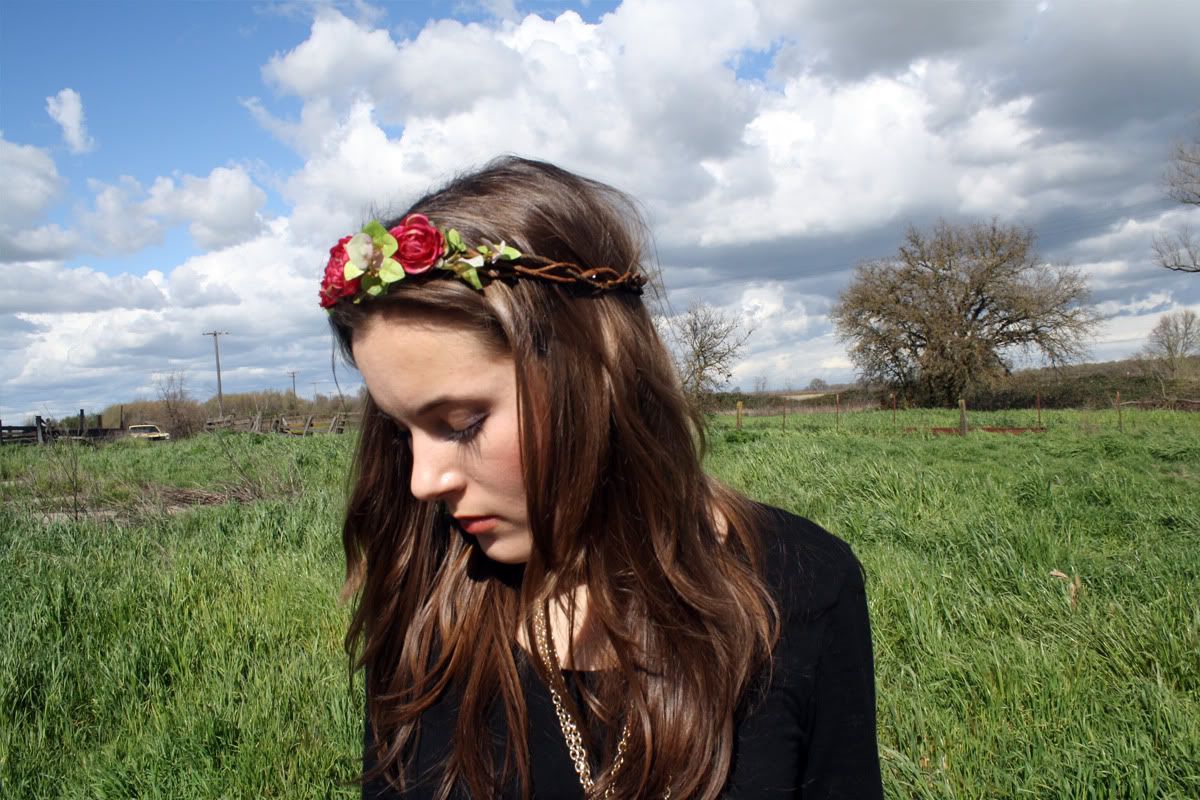 American Rag skirt (heheh those rhyme)
Ribbon-laced shoes (I don't know what brand)
Self-made floral hair wreath