Whywhywhy must shoes cost so much?!!? And why I must I live in this minuscule little dorm room with even less room for shoes than I'm using right now? I always feel limited in my outfit choices by my lack of shoes... and I have more than twenty pairs with me. I often go through fashion crises such as this, where I end up disliking everything I own or just plain am dissatisfied with my options. I's bratty and childish of me, I am fully aware, yet I can't help it. So since I'm trying really hard to stay within my budget, here's my shoe lust list (hopefully posting it will make the not-getting of the shoes less painful):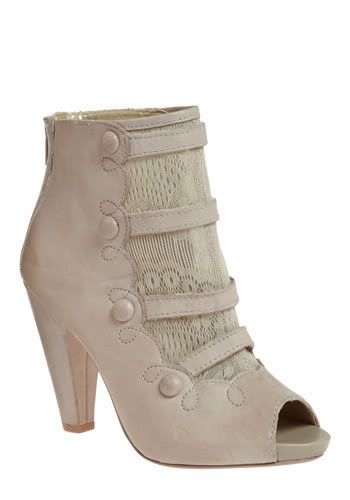 I'm a little obsessed with the Victorian era, and these boots look like they just popped out of 1895. The lace, the buttons, the creme leather. Just lovely.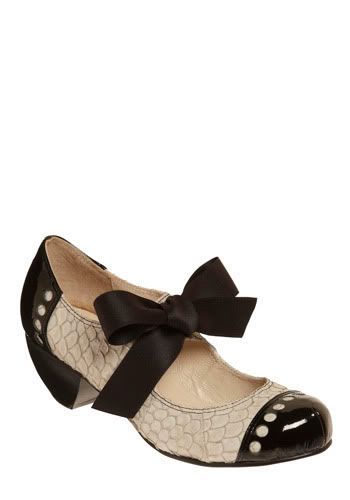 The bow. I can't get enough of ribbons or bows, particularly on shoes. Plus, black patent leather tips? YES!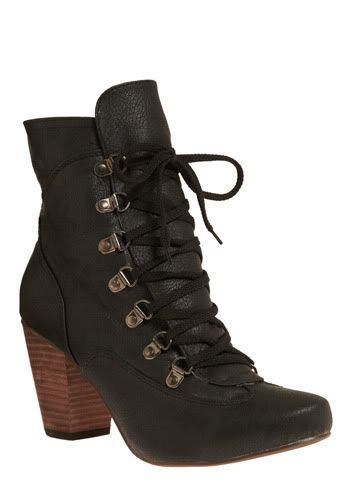 Love the stacked wood heel. And lumberjack boots. 'Nough said.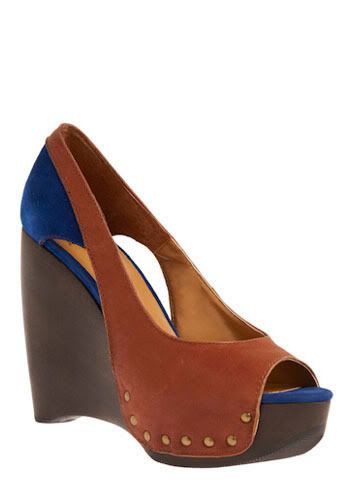 Something about this shoes is just so appealing. It might be the combination of rust orange and sapphire blue, or it could be the leather with suede, or it could be the little gold studs on the wedge heel.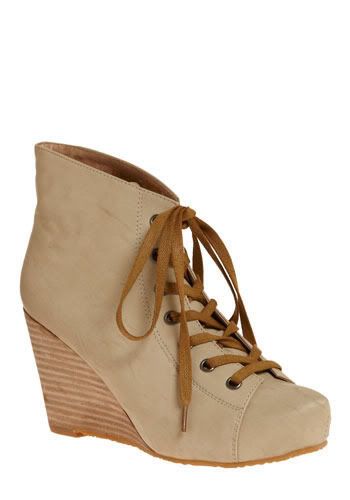 These are just on here for a whim, because I technically own them already. Just in a different color. I love this color as well, but I simply could not justify buying two pairs of the same shoe.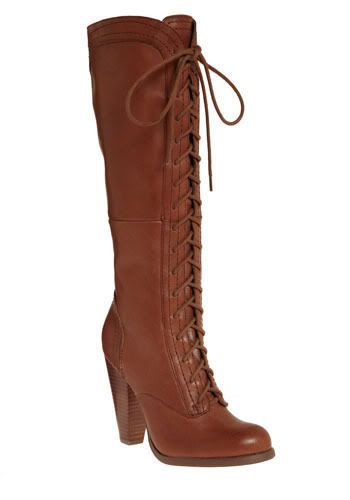 Lace-up boots are one of the greatest loves of my life.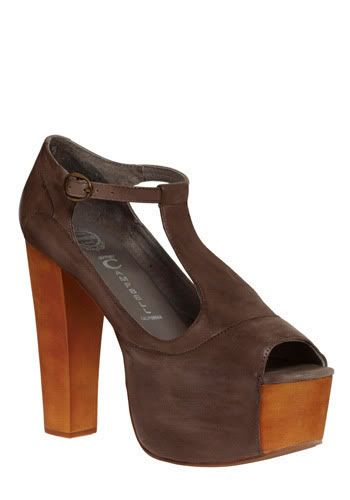 I would be the height of a normal person in these! And that, combined with the lovely soft brown suede and warm wood platform, make these absolutely irresistible.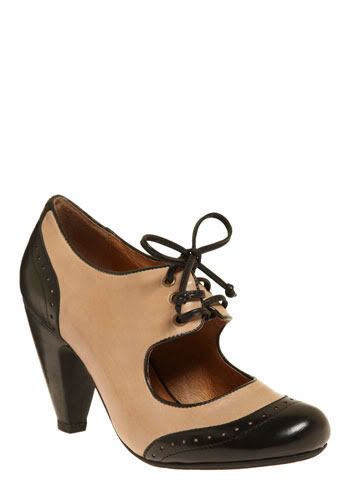 Did I mention I like the Victorian era?
These remind me of the Wicked Witch of the West. Which is always a good association. Also, they're velvet. I really can't say no to emerald green velvet. With ribbon bow.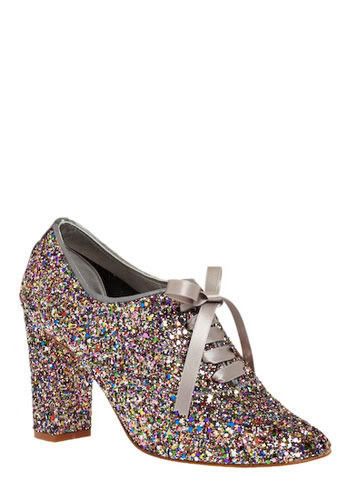 Ohhh these shoes. I have been nursing a crush on these for, oh, a year now. Something like that. I can't bring myself to splurge on them (and I think my size is out of stock anyway). But I sure can love them. My consolation to myself is that I will make my own pair. I have already bought the glitter.
P.S. Sorry for the length! I always go overboard on these lust-lists.